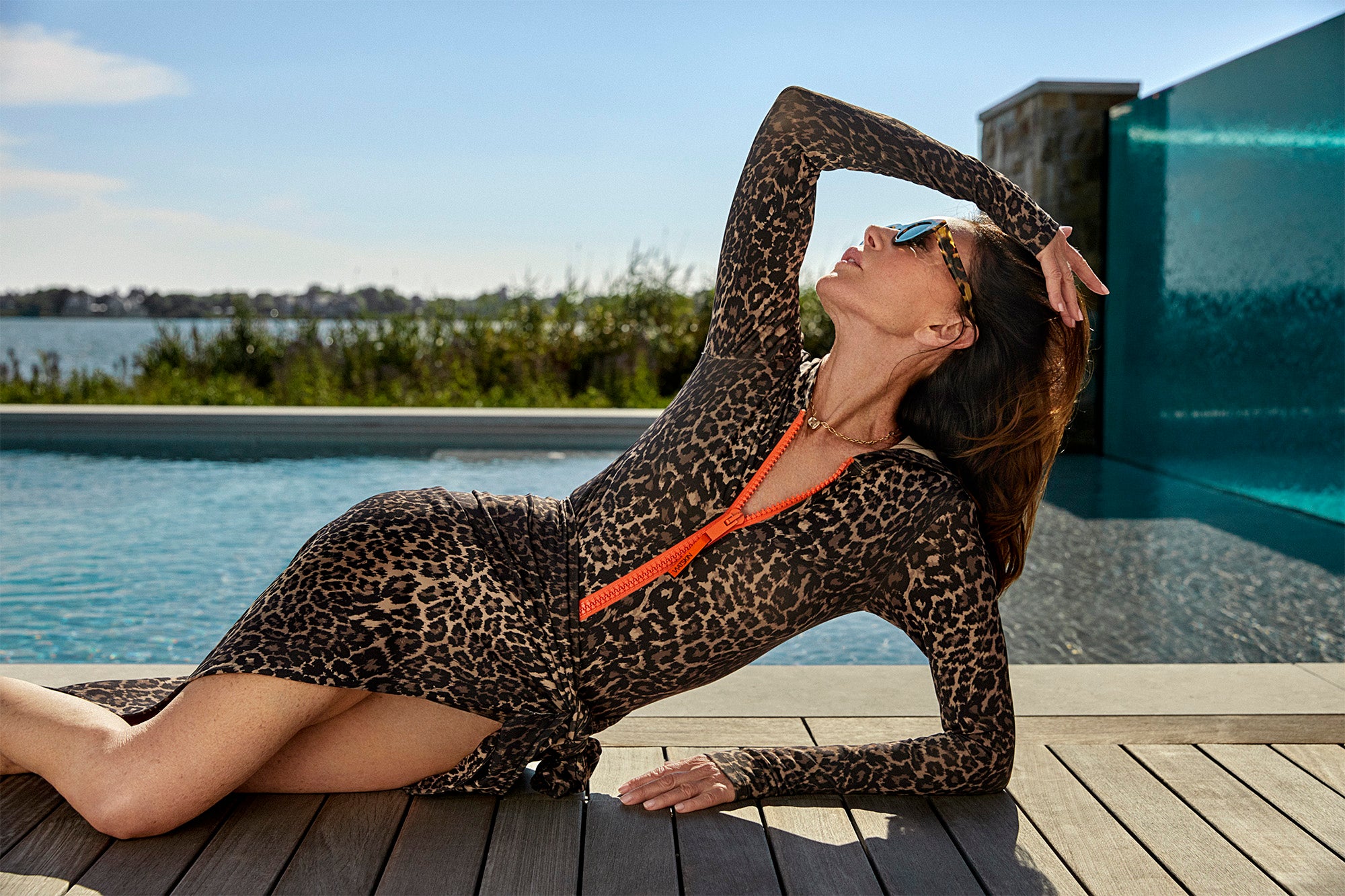 Protective Sunwear for Active Living
Live Effortlessly
Inspired by real life experiences, Watskin was created to empower sophisticated women of all ages to love the sun, safely, comfortably and confidently by creating highly fashionable, protective sunwear that supports skin health.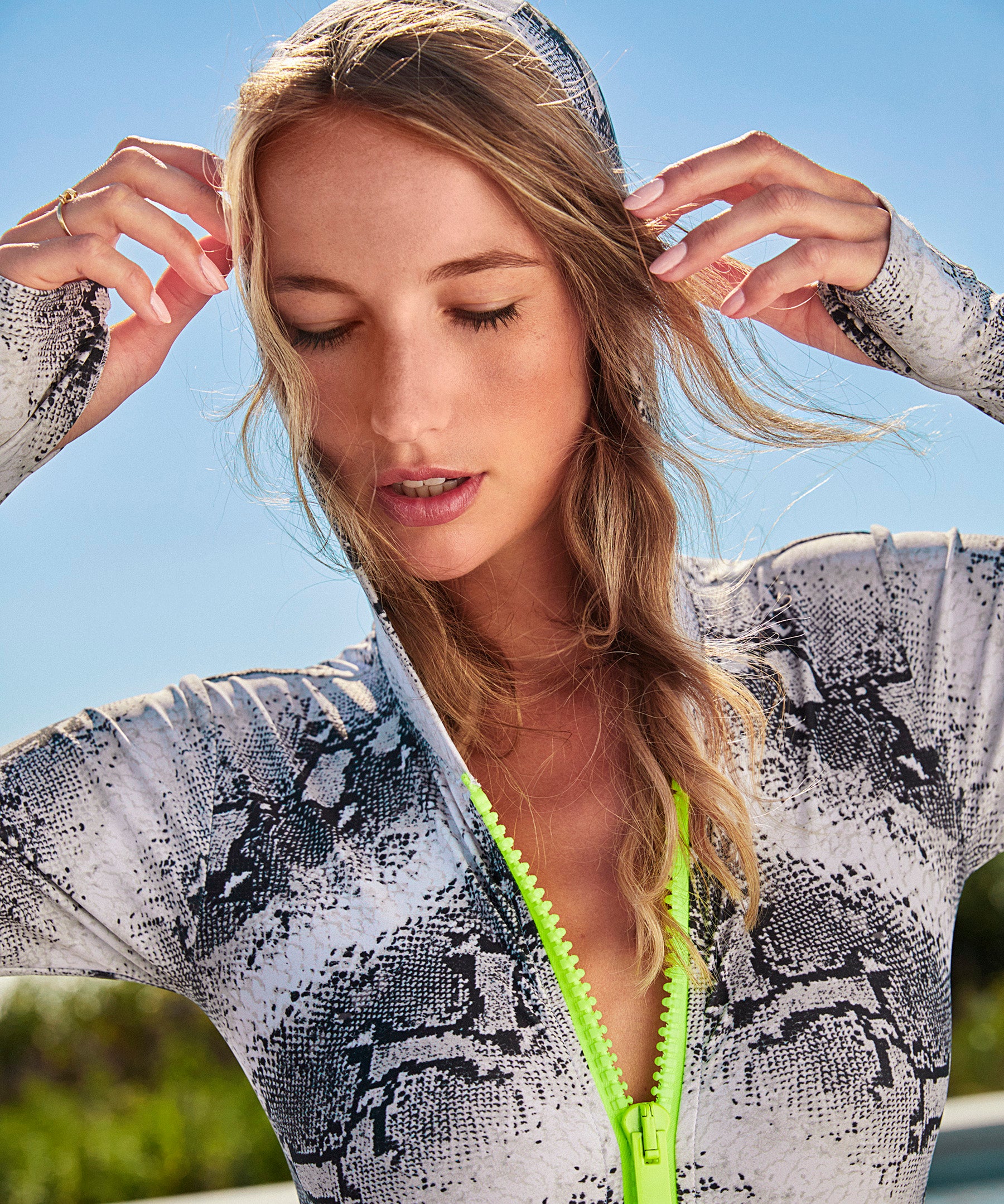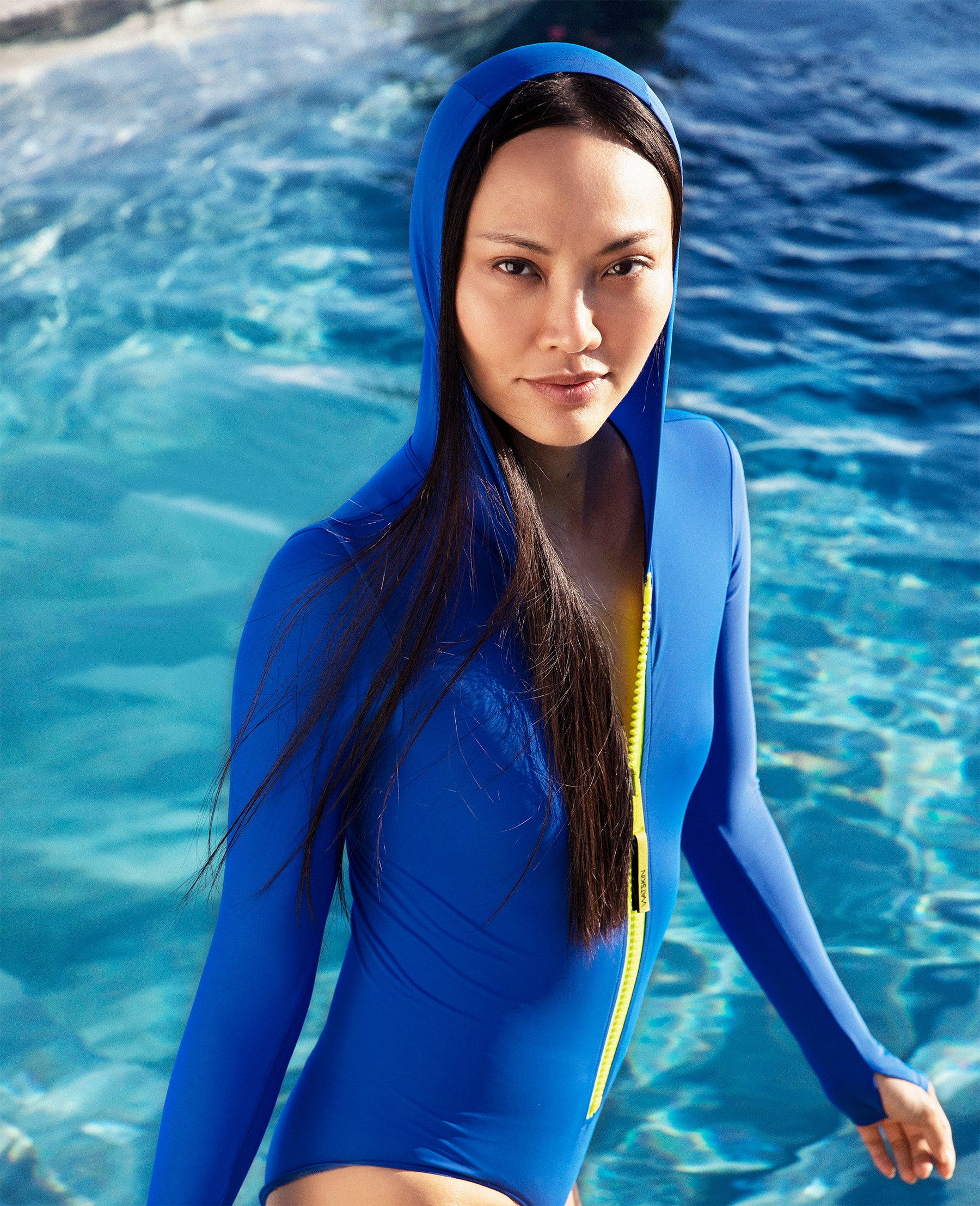 Live Elegantly
Thoughtfully designed with UPF 50+ material, our protective sunwear blocks 98% of the sun's UV rays.
Our fabrics have 4-way stretch for shape retention, moisture-wicking, quick dry, making it easy for you to transition seamlessly from poolside to lunch.
Feel confident in Watskin
Drawing from the personal story of founder Lois Robbins, Watskin was created to give women everywhere the confidence to enjoy an active lifestyle without compromising on style, elegance and skin safety. The name Watskin was inspired by Lois' love of nature and comes from the idea of water meeting skin.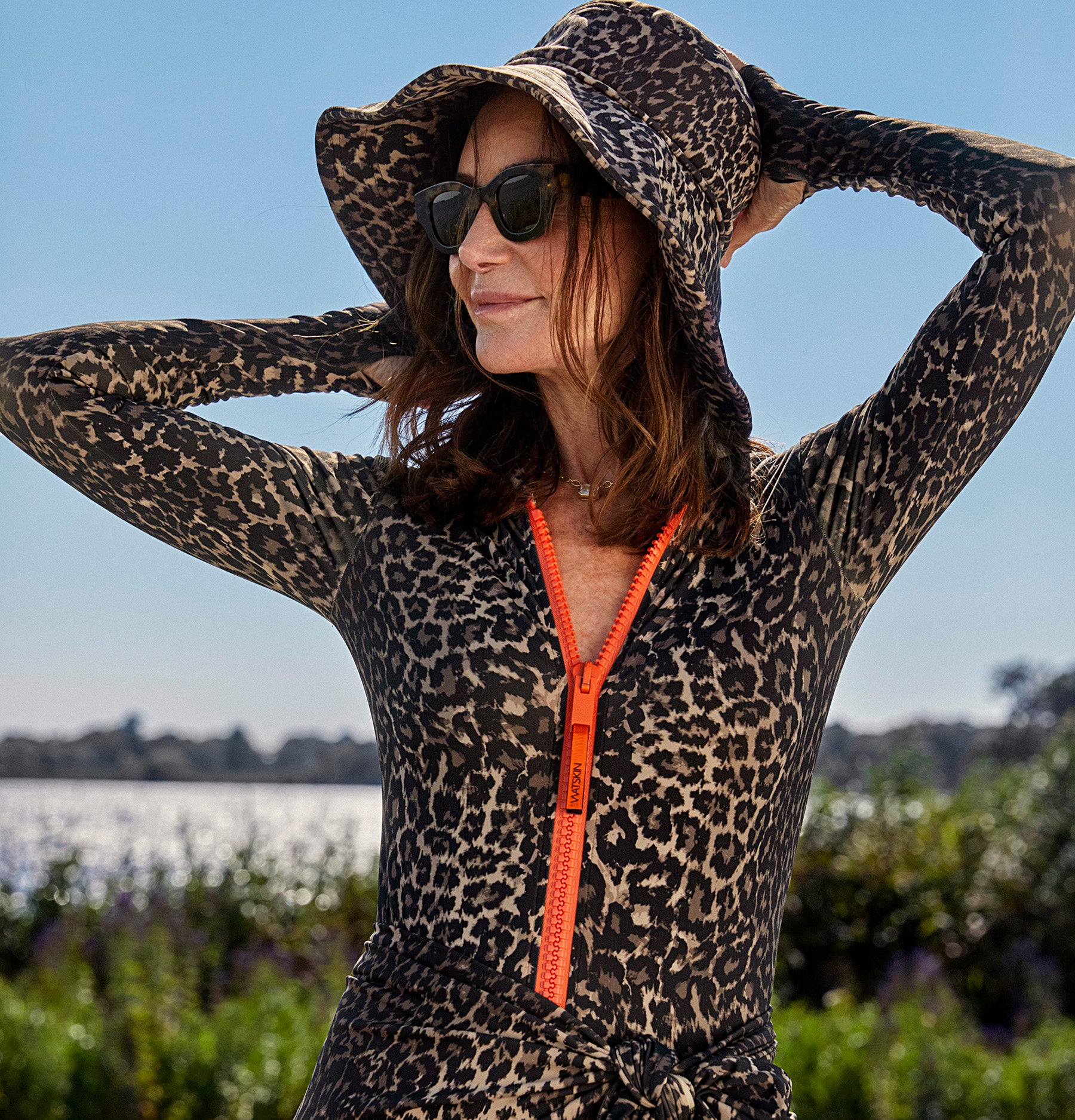 "
Behind every new venture, there is a story. Here is mine. In 2018, my dermatologist found a squamous cell over my lip. That's when she told me that I MUST stay out of the sun (my inner voice started screaming).

The news from my dermatologist was upsetting as it put me at odds with my love for the outdoors and fashion. Since I refused to give up and love a challenge, I searched high and low for fashionable clothing I could wear to swim, power walk, paddleboard, and enjoy the outdoors. The selections were bleak.

That's when I decided to make something myself. I sourced UPF50+ fabric which provides 98% UV protection, and dialed my talented friend, who also had a sewing machine. Together we made a catsuit with a matching skirt. The result was unreal, and I loved it so much that we made four more.

My new catsuit and skirt became my go-to look, and I started wearing them everywhere. To my surprise, women constantly asked me where I had purchased the piece and where they could buy it. After two years of getting unsolicited, unexpected, and overwhelming feedback, I realized the world needed this. That's when WATSKIN was born. Inspired by my love of nature, the name WATSKIN comes from water meeting skin.

I hope you enjoy wearing your WATSKIN sunwear as much as I have. I also hope that WATSKIN gives you the confidence to enjoy the outdoors without compromising style, elegance, and safety. Thank you for joining me on this journey. Live, beyond swimwear.


Lois Robbins
FOUNDER & DESIGNER